Our aim is to offer a first class service to our respectful valued gentlemen who appreciate the companionship of our classy and sexy hand picked girls.
We cherish your opinions and suggestions. Our clients' reviews are very important to us, as we rely on our valued clients feedback to finely tune our escort services to be the very best so please take the time to use the feedback review system provided.
We can assure you that the scores and reviews of our ladies are based on real comments of different discerning gentlemen, that have spent time with our escorts, being that at the girls' incall locations or as an outcall to hotel or private residence.
As client satisfaction is our ultimate priority we aim for our valued clients to return time and time again for repeat bookings at VIVA escort World, as we have hand picked our stunning escort models we know you will not be disappointed in the time you will spend with the companion of your choice.
We do not ignore any of the reviews we receive, may those be good or bad, as we are always aiming to provide the best quality escort service in the East Midlands and we are always willing to grow and improve.

SUBMIT YOUR REVIEW HERE
Holly
Review
First time meeting Alex was I impressed, definitely 100\100.She is so warming,friendly & passionate. She makes you well relaxed & relieves your worries.The hour was fully passionate & we both were down to earth with each other.I will definitely will be rebook this amazing lady & she is an assert to VIVA.The staff on the phones are so professional so you know its a great company. Thanks Renee for you recommendation, Alex is a aset to your company.
---
Bailey
Wow! Wow! Wow!
Review
Definitely a girl i would rebook not any awkwardness, and no disappointment, that i have found with other Nottingham companion's. Bethany really blew my mind and i appreciate the recommendation from the receptionist thank you Renee xx
---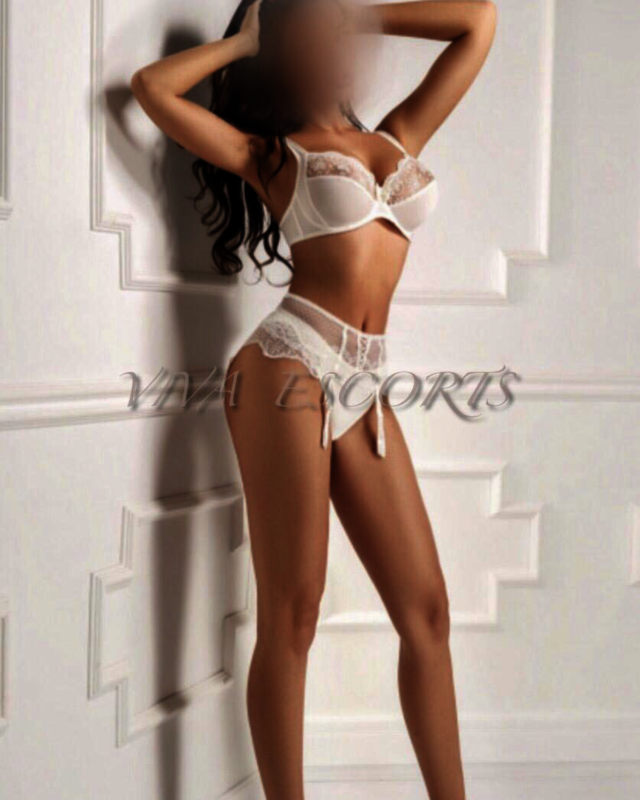 Ashley
Review
Ashley Very flirty woman, with a curvy but toned body, facially pretty, with a look of one of my fav pornstars. Super friendly and very enthusiastic in everything she did. Shivers were sent both ways, and I can't wait to see her again. She'd be perfect in a duo
---
carmen
Review
Wow wow and wow had the most enjoyable hour with a lovely beautiful sexy girl. Very comfortable in her company and a great gfe. Thank you Abu hope to see you again very soon.
---
Brandy
Review
She was incredibly welcoming, Beautiful brunette. She had a bit of a gap between my meeting and the one previously, so had time for a long bath, which I appreciated, as I went to work all over body and she did the same in return. It was so good even when we finished, there was several more hugs and kisses before I eventually step foot outside of her hotel room. And it was a big hotel room. Would love to see her again as she was such a lovely person xx
---
Holly
Review
INCREDIBLE AND A VERY NICE TIME WITH HARPER, MADE ME FEEL VERY COMFORTABLE AND I WILL SEE HER AGAIN
---
Bailey
Review
Bailey is a very fit lady and great to chat to and even wore the outfit i requested. She was patient and understanding and will see her again once i get my second wind.
---
summer
Review
Perfect Girlfriend Experience, loved her accent actually. Prety small and dainty with the right amount of curves. Very seductive dark brown eyes. Ashley was very enthusiastic and would love to see her again. Thank you x
---
caprice
Review
caprice is what you would expect and more, very attractive, tight tonnes petite body, big smile, and well spoken. caprice is what you really would cal an 'Asset' to the escorting industry, smart, sexy and funny.
---
Chloe
Review
Chloe is a genuine beauty, who has been blessed with natural beauty. She worked well with chloe and would recommend to see her again from eminent escorts.
---
Ashley
Review
A very beautiful woman and a very pleasant. Time spent in her company is time well spent indeed - highly recommended. First time I've been a client of VIVA and was very impressed - a professional East Midlands Escort Agency. The lady that took my booking was very helpful. thank you
---
Holly
Review
The second time I've seen hollyand it was even better then the first time. Three hours with her is not long enough experiencing her sexy body
---